Soaring day time temperatures on cards for Coastal and Interiors of Tamilnadu as we are in the hottest month. Few places in Interiors of Tamilnadu may see excruciating temperatures. The trough at mean sea level from south coastal Andhra Pradesh to Comorin area persists. Due to this Thunderstorms possible in Interiors of Tamilnadu during late afternoon or evening.
The Northern Limit of Monsoon (NLM) continues to pass through Lat.5.0°N/Long. 80.0°E, Lat.8.0° N/Long. 87.0°E, Lat13.0°N/Long. 92.0°E and Lat.16.0°N/Long. 95.0°E. The Northern Limit of Monsoon is likely to persist over the same region during next 4 to 5 days.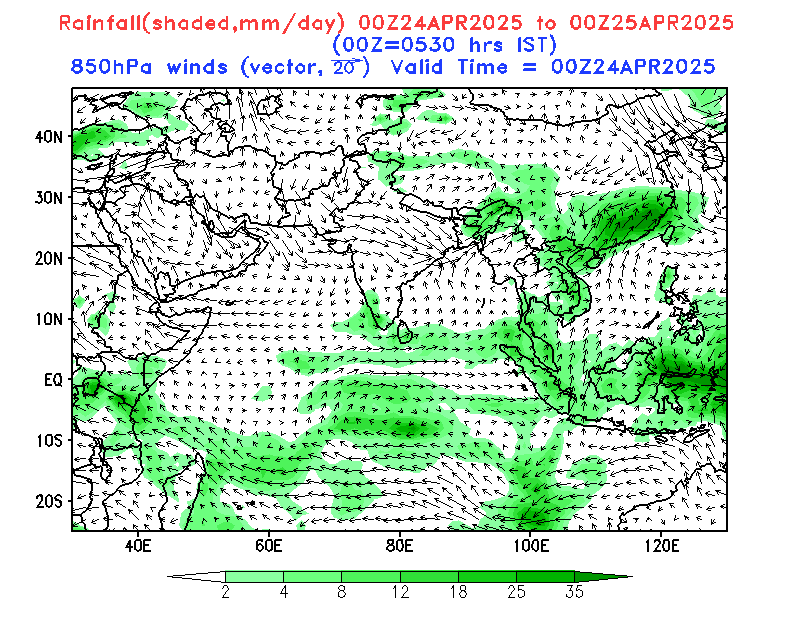 City Outlook:
Chennai – Soaring day ahead with max temperature peaking upto 42C.
Vellore – Scorching day on cards with maximum temperatures settling around 43c.Possibility of few Thundershowers in and around city.
Trichy – Very hot day with max settling around 41-42c.Few showers possible around.
Madurai – Boiling day ahead and max Temperature may spike upto 40s.
Coimbatore – Seasonal weather with max Temperature possibly around 36C.